About Us
When Tania and Kyle were unable to find the property management service they required for their own rental properties, Mana Property Management was created to fill the needs of owners and also tenants who require quality rental accommodation in Dunedin and Otago. By being a dedicated property management business, and not having properties to sell, you can be assured that your rental property is being looked after to the highest standards possible, whilst producing its maximum return as an investment for its owner.


Mana Property Management is a truly 7 day a week business. When Kyle and Tania Elmer began the company, no such offering was available in Dunedin and despite some imitators which have followed, Mana Property Management remains one of the few in Otago who can truly call themselves a 7 day a week operation with the office open 7 days and the staff contactable 24/7.
The founders of Mana Property Management are investors themselves so you can be sure that they understand that thorough and high quality property management should be achieved with minimum costs and maximum value for money. Thus you will be pleasantly surprised to find that our fees are highly competitive in the market place. This value continues through to the maintenance of your investment. Mana Property Management is able to pass on substantial discounts which it is able to source, from many years in the industry, through its network of trade specialists and suppliers.
Mana Property Management strives to live by its philosophy "Discerning Landlords, Superior Properties, Quality Tenants". By running industry leading software solutions, operating trust style rental bank accounts and utilizing the best equipment and technology available, Mana Property Management are best placed to fulfill your rental property needs.
Additionally as a member of the OPIA, NZPIF and LPMNZ, Mana Property Management can call on the experience and resources of some of Dunedin's, Otago's and New Zealand's best minds and information.
Introducing the Team at Mana Property Management
A born and bred Otago Girl, Tania brings an extensive knowledge base in both property management and financial control. Trained as a Management Accountant and with many years of experience within the finance operations of a number of high profile, multi-million pound businesses whilst working in the U.K. and America. She also became a full time investor whilst still living in the U.K. before returning to New Zealand to run her and husband Kyle's substantial portfolio. Tania grew up amongst a family who lived the hard working kiwi dream of renovating each of their homes as a means to get ahead. This experience has provided the base for Tania's own hardworking, determined ethic and aided her natural ability to spot an opportunity in a property which she has the knowledge and confidence to transform into a good investment. Tania has served as the Treasurer of the New Zealand Property Investors Federation, and an executive committee member of the Otago Property Investors Association.
Together with Kyle, Tania provides an education course for new and experienced property investors to help provide the tools necessary in being a successful investor.
North London born, Kyle has developed into a definite Otago boy. With a natural appreciation for all the region has to offer - from a Jimmy's pie at the rugby to relaxing with friends in Central over a fine Pinot - he has fit into the New Zealand way of life, including becoming a Citizen. Kyle's background has been in both the Building industry and the Golf trade, working in his father's construction and renovation business and qualifying as a Golf Professional specializing in retail and teaching. He worked his way up to head of Coaching at Verulam Golf Club, "The Home of the Ryder Cup", before leaving the U.K. with Tania to run their property portfolio in New Zealand. Once here, they renovated, and purchased more property, before Kyle, who knows a good deal when he sees one, branched out and bought and ran a hospitality business while Tania continued to look after their extensive portfolio. Kyle found that to run a successful business he had to be 100% focused and this was therefore taking him away from his love of property. After a couple of years he sold the business and together Tania and Kyle started Mana Property Management, simultaneously expanding their own portfolio further. Kyle is the Immediate Past President of the Otago Property Investors Association, and they have both served on the committee for seven plus years.
Through his love of coaching and helping people, Kyle together with Tania run an exclusive mentoring, educational program for those wishing to learn how to invest in property. The course can be tailored to both new and experienced investors, to either learn the fundamentals or to fill in the gaps of their knowledge. Please click on the link above to find out more details on the education available.
Rodney Adams

Office Manager
Rodney has a strong management background from time spent in industries as diverse as print, advertising and IT. The key common thread throughout has been his commitment to customer satisfaction.
Very much a people person, Rodney is intent on using his skills to organise and drive the team to provide the best experience for both owners and tenants. He thrives on performing at or above the level of expectation placed on him and seeing a job well done.
In his spare time, Rodney gardens, follows sport and tries hard to catch fish
Hana Edwards

Property Manager
Hana has previously worked in the building industry and brought with her experience in management and administration. Being a landlord herself, she has also experienced many of the challenges landlords face first hand which has helped in her role with Mana
With this breadth of experience you will find her attentive to both owner's and tenant's needs and she is always keen to provide excellent service. When not serving the needs of owners and tenants, Hana spends her time enjoying her love of music, team sports or relaxing with family, pets and friends.
Vacancy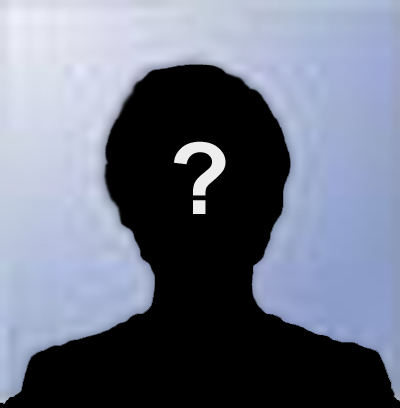 Property Manager
Are you motivated and keen to be a member of an awesome team? Mana Property Management Ltd is a growing company and we are looking for you, a motivated high achiever. The Mana team focus on quality rental properties, owners and tenants and providing exceptional service. You will naturally share these values and ethos.
You have a desire to provide a high level of service with a need to see all tasks through to their completion. You have a keen eye for detail and a good understanding of properties and the maintenance required.
This is a challenging role with self motivation being a key quality however training and on-going support are provided. You will also need to be:
Super efficient
Superbly accurate
Gets the job done
Motivates others
Can juggle the workload and prioritise
Naturally friendly and outgoing
Can manage difficult situations and people effortlessly; Conflict does present itself in this industry.
Requires job satisfaction in a challenging role
Achieve definitive project outcomes
Skills Required:
Attention to detail
Systems oriented
Hard working
Methodical
Fit and active
Focused and driven
Financial literacy
Good with computers and technology
Excellent communication skills
Customer focused
Duties include:
Conducting property inspections
Reporting to owners
Arranging maintenance
General tenancy issues
General Administration
Ad hoc property management duties
This role is challenging, varied and full on. Mana Property Management operates 7 days a week by roster which allows for flexibility for you while meeting the needs of the business.
Your interest in property is essential and the ability to get on with others while having a fair but firm approach is required.
The successful applicant will have a clean drivers license, excellent written and oral English skills and the drive to succeed in a growing business.
This role will suit someone who takes pride in their performance and enjoys working in a dynamic environment. A good understanding of the Residential Tenancies Act and / or property investing would be an advantage.
Mana Property Management is a dedicated Propery Managment company which focuses on quality
Ellen Hunter

Office Administrator
Ellen fulfils a dual role at Mana Property Management both designed with your service in mind. She is part of the Office Administration team as well as assisting the Directors to help you best fulfil your investment property needs. Her main focus is to provide you with the information you need and do her utmost to get that information to you when you need it.
When Ellen is not working, she enjoys travelling abroad and experiencing new cultures.
Shelley Critchley

Office Administrator
Shelley is often the first person you will come into contact with at Mana. She is bright and bubbly and focussed on seving your needs. Whether you are looking for the best team to manage your property or that quality house you want to call home, Shelley will do all she can to assist you. Shelley has the ability to "read between the lines" to identify the requirements which allows her to successfully be able to match your needs to the appropriate solution.
Away from Mana Property, Shelley enjoys socialising with friends and continuing her part time studies.
Cam Boyd

Builder - Mana Renovation

Maintenance and renovation is extremely important to ensuring the highest standards in properties offered are retained. Cam is a licensed, qualified builder and enjoys the variety that rental properties offer. Being a challenge orientated person, no job is too large or too small and Cam enjoys dealing with tenants on a regular basis.
Cam's attention to detail and practical ability to solve problems is a real asset to our owners while minimising disruption to tenants.
Away from Mana, Cam enjoys spending time with his family, coaching soccer and gardening.
Vacancy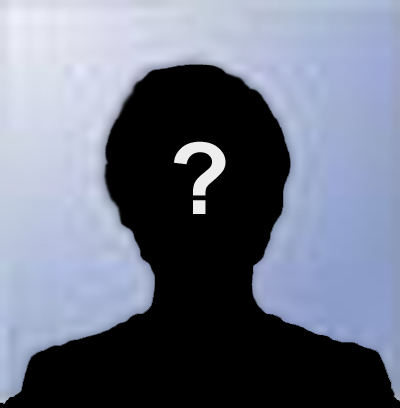 Leaders in Property Management
Property Management is a demanding role and Mana recognises that exceptional property management staff are assets to the business, our owners and tenants. Mana Property Management is a growing business focusing on quality property and when an exceptional person presents themselves looking to work for Mana Property Management, we will certainly see if we are in a position to offer a career with Mana. The team at Mana understand just how important the right mix of staff actually is. Contact us if working for Mana appeals to you.
Zonda Elmer
Head of Security
Zonda is Mana's Head of security, alert to all the comings and goings at the office and also the welcoming committee for guests. A black miniture schnauser, he has the advantage of not moulting on the office furniture and enjoys a happy, calming disposition regardless of how busy the rest of us are.